Dor L'Dor, the Knoxville based klezmer band, had people dancing, clapping, cheering, and singing along at West End Synagogue's celebration of Israel's 75th birthday. The band, headed by clarinetist Ken Brown, and backed by wife Susan and daughter Rachel, also includes a diverse array of musicians and singers, all of whom perform traditional, and very untraditional klezmer music. The motto, "Not your father's klezmer band," proved true as the band performed classics such as "Oyf'n Pripachik," alongside mashups of Elvis Presley and Naomi Shemer. The rousing concert wrapped up more than 90 minutes of performing with their unique version of HaTikvah, the Israeli national anthem.
Dor L'Dor's brass section
Dor L'Dor klezmer band, with Carol Brown on keyboard, Ken Brown with clarinet, Rachel Brown, at the microphone, joined by a diverse array of Jewish and non-Jewish musicians and vocalists.
 West End Synagogue president and concert co-chair Barry Allen introduces Dor L'Dor
Concert co-chair Anita Rich enjoying the event.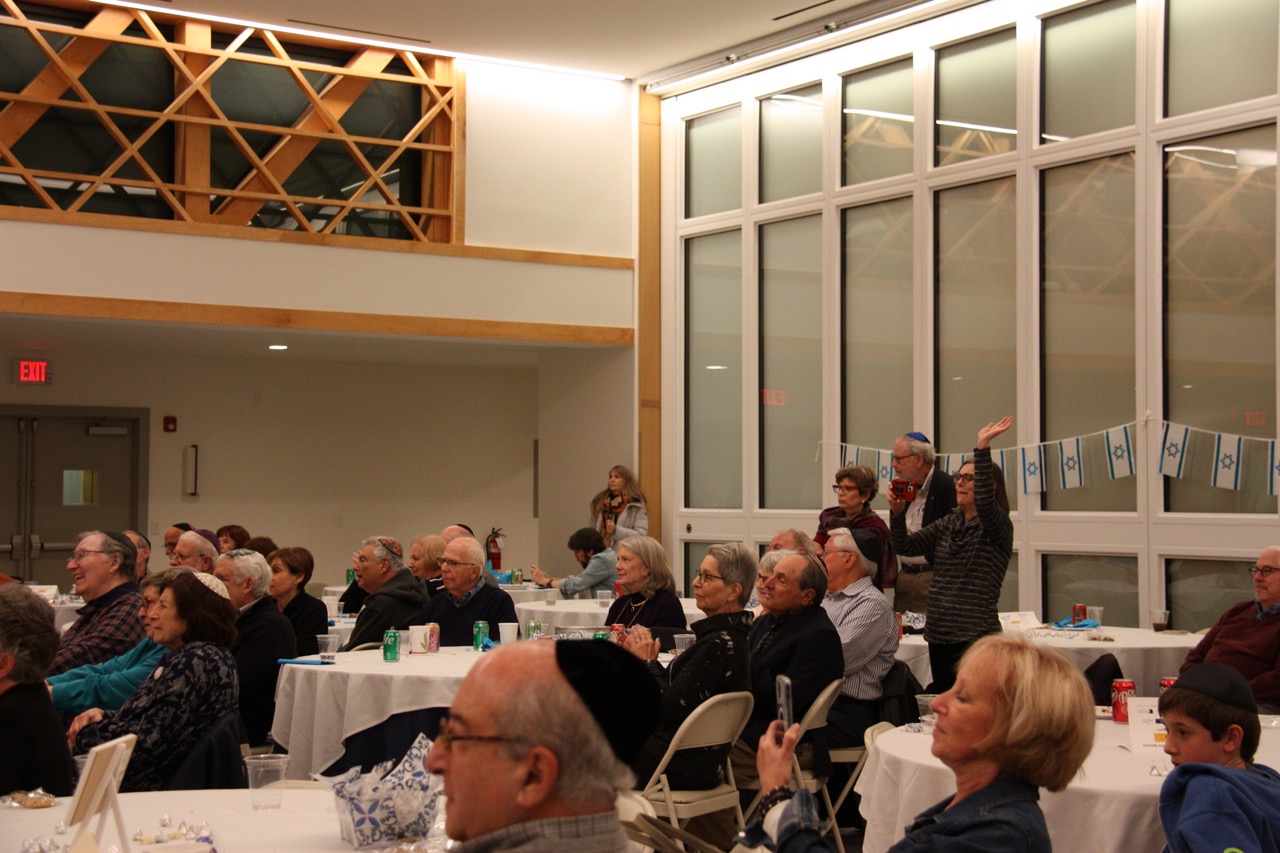 Attendees enjoyed an Israeli buffet, during the concert.