By Theresa Lepore
Mount Sinai and strawberry sundaes were the theme of the Micah Children's Academy Shavuot festivity. Shavuot, which means weeks, celebrates receiving the Ten Commandments and the Torah. Some say the tradition to eat dairy foods is to remember the land of milk and honey, while others say it's to recall getting the laws regarding separating milk and meat. 
Moses led the children in a parade through the school and out to, "Mount Sinai," bearing his shepherd's staff which fascinated many children. With thunder in the background, Moses told his flock about the ten good rules which make the world a better place, and we welcomed the new season with a blessing and a song.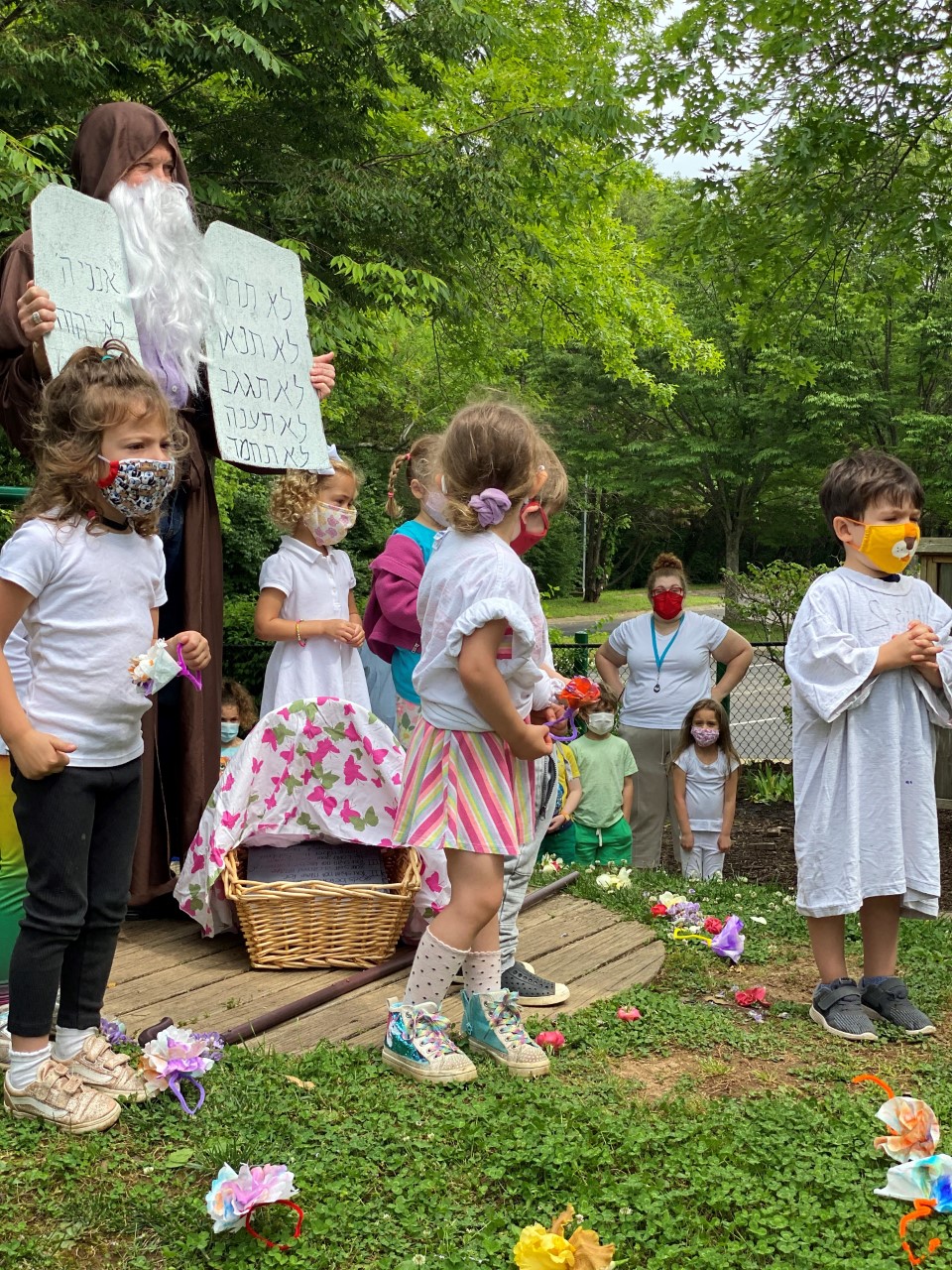 As Mount Sinai bloomed with flowers, so did the little Sinai in Brentwood as the children festooned it with flowers they made and some picked from our playscape garden.
Minis 2 students recited the Ten Commandments for the school with a catchy rhyming version that began with, "I'm the one who set you free, you shall have no other gods than me," and ended with, "Don't lie on the witness stand, be happy with what you have on hand."
Almost every student said their favorite part of the morning was the ice cream party, especially the sprinkles and strawberries picked that very morning from the beds at school. The teachers enjoyed the sense of peace and focus that descended on the children as they stood at Sinai (though safely apart).