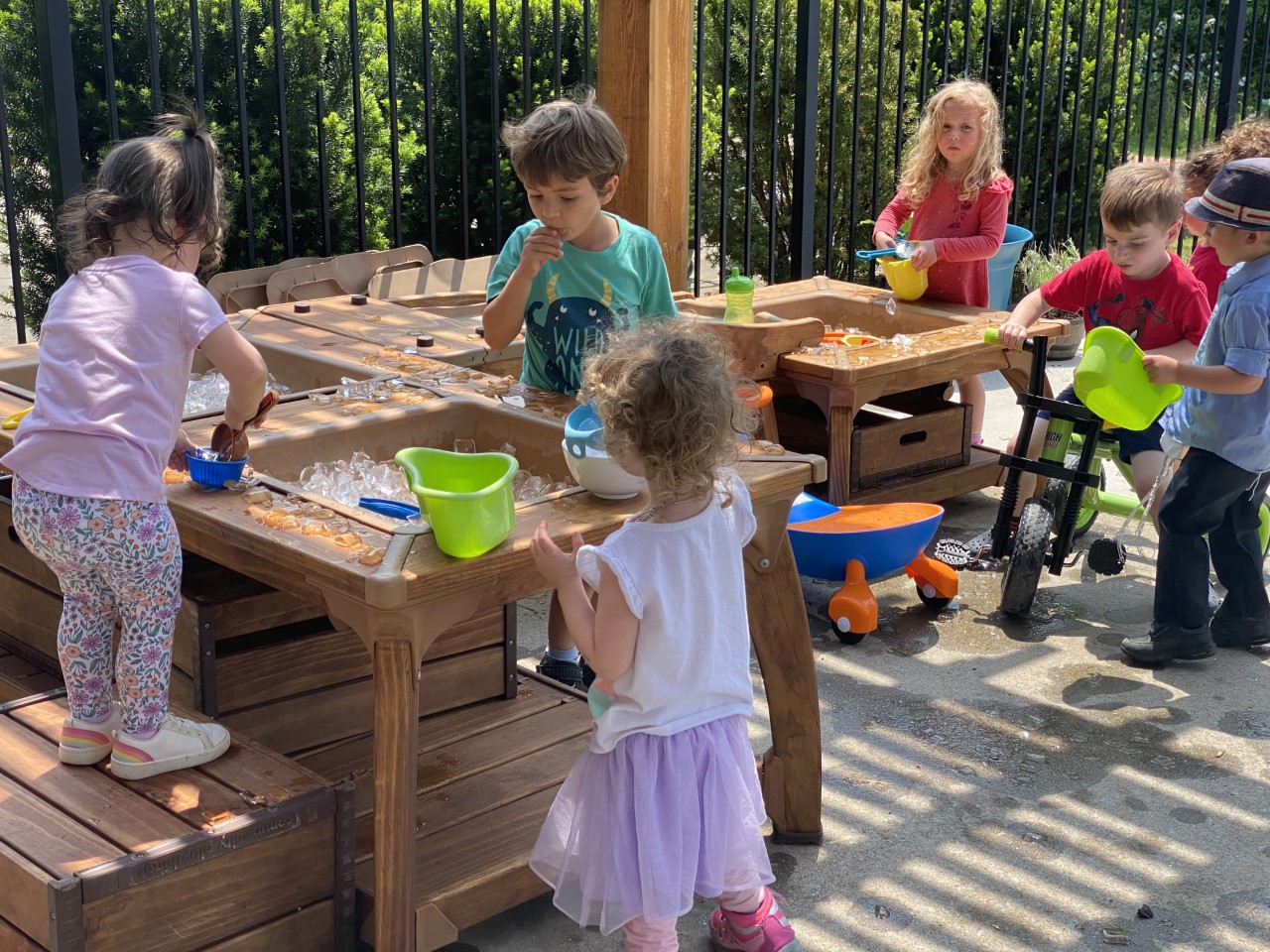 Children at the Revere Jewish Montessori Preschool learn to tell time with the hands-on Montessori method, while others play with the water table and learn to forge and create water paths and falls in the beautiful outdoor playscape. 
When you're a working family with school-age children, finding reliable before- and after-school care can be hard to come by. Starting in August, the Revere Jewish Montessori Preschool will be offering Before School care from 7:30 to 9:00 AM, and then After School Care from 3:00 to 5:30 PM. 
The before- and after-care programs support children in becoming the kindest, most capable, and most resilient version of themselves. That means giving each child the space, encouragement, and materials they need to follow their passions. 
During the hours of 9:00 AM to 3:00 PM, children participate in the program of the Revere Jewish Montessori Preschool. Each classroom is equipped to meet the pre-academic, social-emotional, and developmental needs of each child we serve. Using an inclusive, child-centered Montessori curriculum focused on play and empathy-building, RJMP provides both children with an environment where all can thrive and become the best they can be. 
As a Three Star childcare program, the highest rating available in the state of Tennessee, RJMP provides low teacher/child ratios, employs highly qualified teachers, and supports families throughout the preschool journey. 
The Revere Jewish Montessori preschool will also be presenting a one-time offer of providing four scholarships of forty percent off the annual tuition, for new students between the ages of 36 months and five years old, for the fall of 2022. This scholarship funding is made possible thanks to the support of an anonymous donor. To register your child, and to apply for this scholarship, please call the Jewish Montessori preschool office at 615-646-5750.