July in The Galleries: Featuring the Work of Hal Wright, Daniel Hall and Camp Davis Art
Bosc and D'anjou at the edge of the very dark woods, by Hal Wright
The Janet Levine March Gallery will feature the work of Hal Wright. Watercolor artist, Wright's work has been described as "eye-catching", "engaging", "whimsical", "heartfelt", bold", "bright", and "unique. His paintings are sometimes of familiar places and things though he often paints from imagination and memory, bending reality in hopes of making it more interesting or mysterious.
Hal began painting in his sixties following a long career in business. He developed his art skills through reading, studying the works of others, and participating in many, many workshops.
Clint Eastwood, by Daniel Hall
The JLMG2 Gallery will feature the work of Daniel Hall. Hall's medium is drawing. He specializes in portraiture using graphite pencil. His work is focused on characters or celebrities who have influenced his life in some way. This is his first exhibit in the Gordon JCC galleries.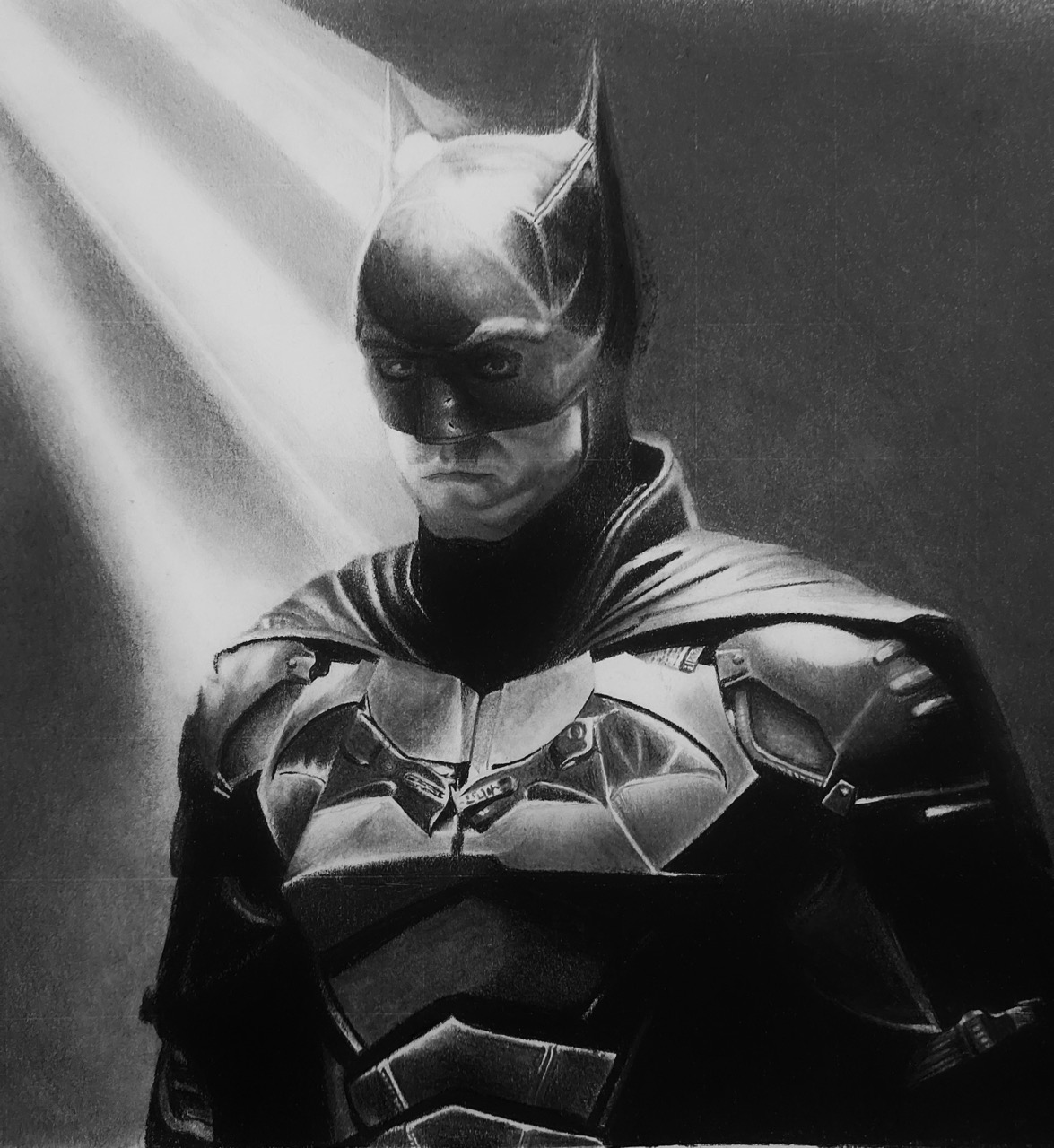 Batman, by Daniel Hall
The Sig Held Gallery will feature the art of the Camp Davis summer camps which include Nature and Fashion Camp art amongst other specialty camps.
Fashion Sketch, by Nava
The Senior Lounge Art Gallery continues to show the art of Marla Faith.
The House gallery will feature the Under One Roof collaborative exhibit.
The Art Reception will be Wednesday, July 19th from 6 – 8pm.
The Exhibition Dates are May 1st -30th.
The exhibitions are free and open to the public. Attendees will need sign in at the front desk. For more information, contact the GJCC at 615.354-1699, Curator Carrie Mills at carrie@nashvillejcc.org, or go to www.nashvillejcc.org.