Akiva School 1964
Since its establishment, Akiva School has stood as a beacon of education, shaping the minds of countless generations of Jews in Nashville. Founded in 1954 by Rabbi Zalman Posner of Congregation Sherith Israel, at a time when Nashville was home to a mere 2,700 Jews, Akiva emerged as a testament to the enduring thirst for knowledge within the Jewish community.
In a reflective piece published in The Nashville Tennessean Magazine in 1964, Rabbi Posner shed light on Akiva's origins. He attributed the surge in demand for schools like Akiva across the United States to the aftermath of World War II, stating, "It was time for reassessing. There was an awareness of being Jewish. This generation was asking questions…they wanted to fill the gap. There was only one way to provide it." Back then, only 300 similar schools existed in the United States. Today, nearly 1,000 Jewish Day Schools educate over 300,000 children nationwide.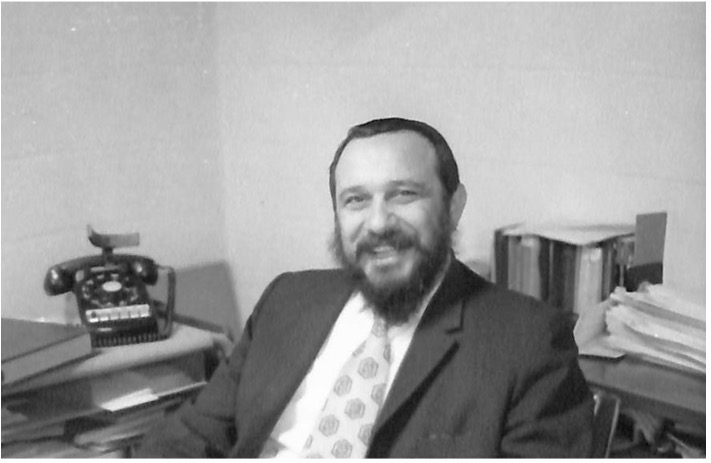 Rabbi Posner 1974
Over seven decades, Akiva has striven to cultivate an environment where each student is embraced, nurtured, and supported on their path of social, emotional, spiritual, and intellectual growth. At its core, the Akiva philosophy champions scholarship, critical thinking, and an enduring dedication to Jewish living. As the school approaches its 70th anniversary, it represents the vision of those who conceived the idea of a Jewish Day School in Nashville, turning that vision into reality.
In the current academic year, Akiva warmly welcomed 114 students from kindergarten through sixth grade. Rabba Daniella Pressner, the current Head of School, expressed her enthusiasm for Akiva's growth, noting, "The growth of the school is a testament to the past and present faculty and staff, families and community members who have believed in this school, nurtured it, and supported it for decades. We are so lucky to be living in a time when our children are learning to be knowledgeable and proud of who they are as Jews and especially in such a critical time in history.
Akiva students during the current school year
Akiva remains a leader in innovation and academic excellence, with students placing in national math competitions and creative writing contests. Beyond the classroom, they actively engage with the community, spearheading charity drives and participation in local projects.
Current Head of School, Rabba Daniella, with an Akiva graduate and a new Kindergartener
As a community leader, Akiva fosters valuable partnerships with organizations such as The Collaborative for Spiritual Learning at Columbia University, the Nashville Symphony, and OZ Arts. Additionally, the school offers enriching community learning opportunities through its Courageous Parents Learning Series.
Akiva's trajectory continues to shine brightly, evolving and expanding as a paradigm for Jewish Day Schools across the nation. Akiva looks forward to joining together with the Nashville Jewish community in celebration throughout this coming year. Please mark your calendars for a momentous 70th Anniversary Gala on April 4th, 2024. Further details will be shared soon.